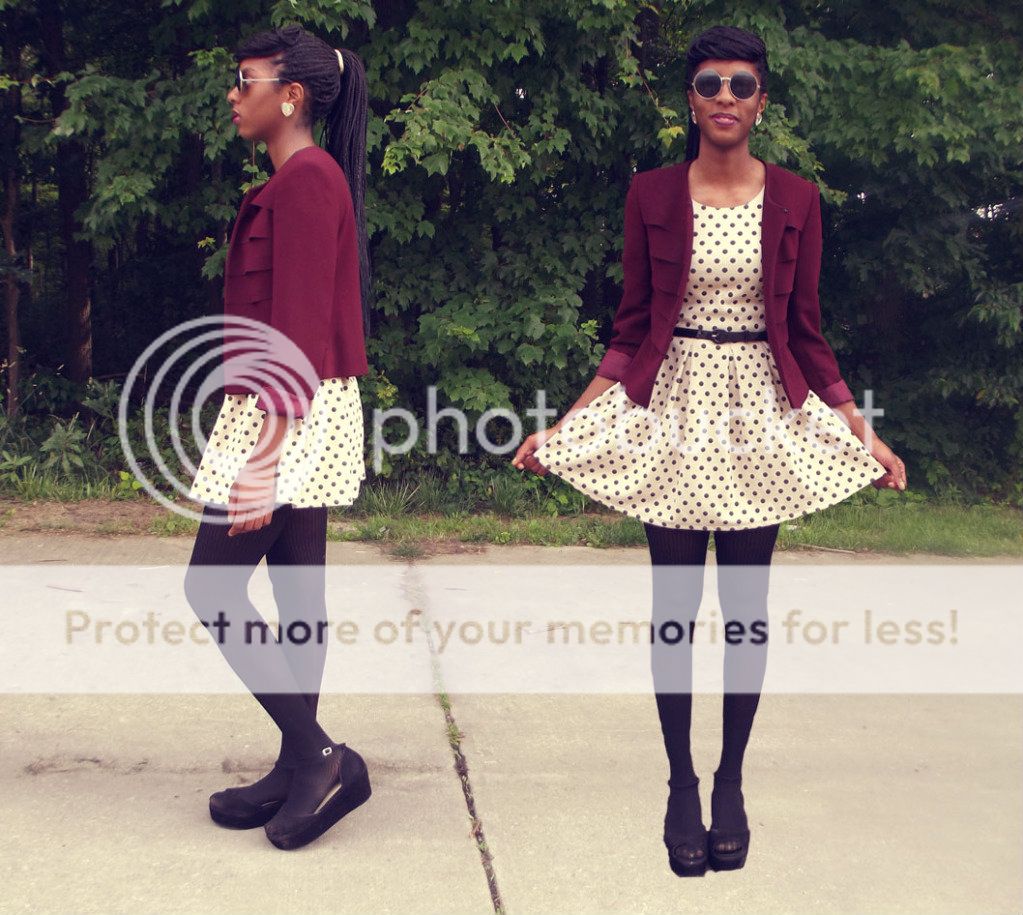 Earrings| Forever21


























Hello Hello my lovelies! I hope everyone had a lovely Father's Day on Sunday! I definitely had to wish my mother a Happy Fathers Day because she deserves that title too, I love her!
Any who, this is what I wore today. I have this same dress but in mustard

(

here

)

. I remember telling myself that I wouldn't buy this cream color but every time I went to the store it was just hanging on the rack just waiting to be bought by me , so when I went to T.J. Maxx last week, I gave in and finally bought it, heehee. I don't regret it at all because I love the fit of the dress and the color can be paired with a lot of things. I wore it with one of my favorite blazers that my aunt got from me from Cameroon, West Africa. I just love the burgundy color and the cut of the blazer. Speaking of blazers, I have been on the look out for a colorful floral blazer, if anyone sees one please let me know! That has to be my over searched item on ebay, I'm not giving up until I find the perfect one, for a good price hahah! Talk to you guys soon.
*FancySmooches*