Using your glue gun, glue three chenille stems together to build some support for when you add your flowers to your crown. You can glue more than three together if you want more support!
Make three different ones then glue them together in a size that best fits your head when you wear it! Chenille steam are very bendable so you can always adjust the tightness when it's on
Detach your flowers from the steam, you can even cut off some leaves to add to the crown!
Glue the flowers little steam directly on to the chenille steam (the flat part)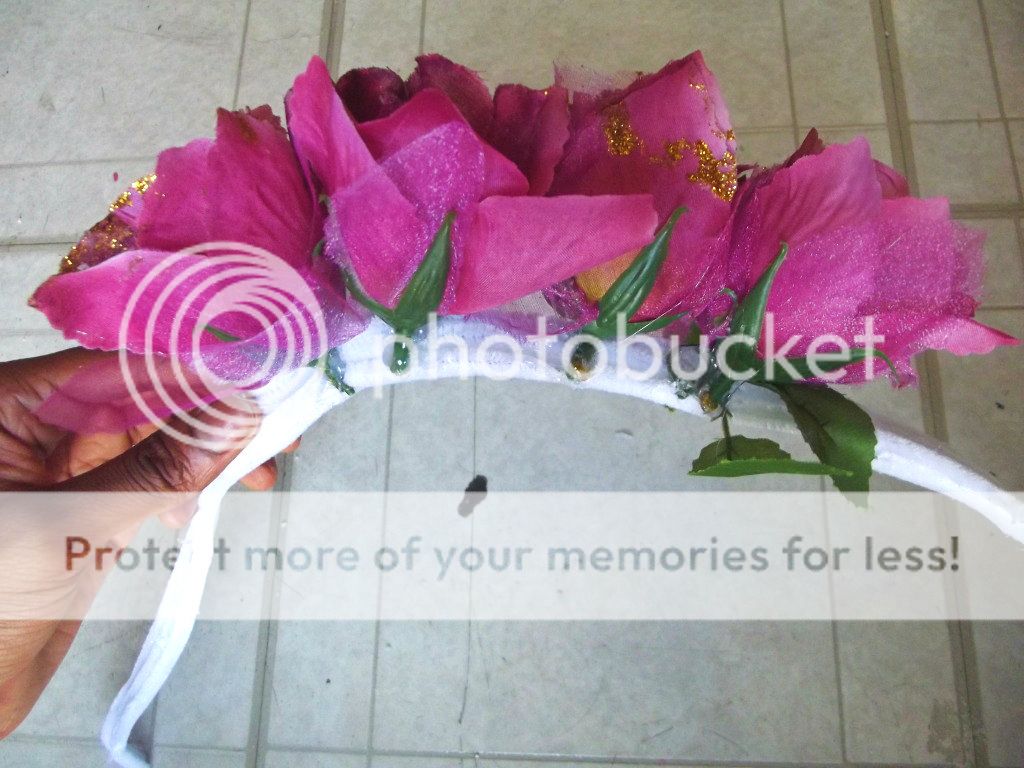 Repeat previous step all around or until satisfied with your flower crown. The same also goes for adding your leaves!
All Done

Flower Crown | DIY Cream dress | T.J. Maxx
So we all have our fashion fazes we go through! Mine lately has been the need to wear "FLOWER CROWNS." What I love most about them is that they are easy to make and are really unique... plus I feel like a flower princess when I wear them. If you are like me and love flower crowns, feed your craving and MAKE SOME!!!! Did I mention this DIY cost me less than five dollars to make.....SCORE!

*Fancy Smooches*