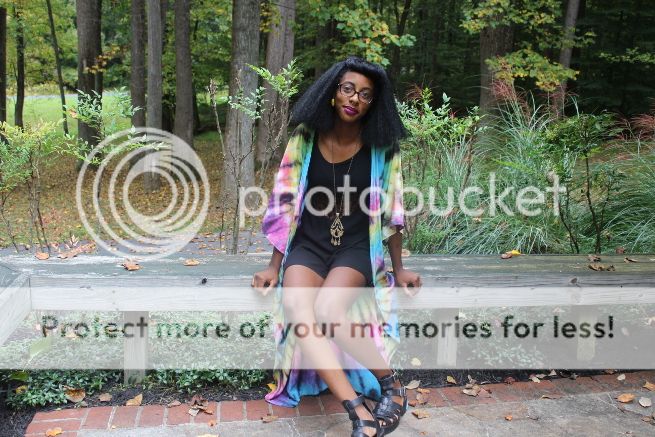 Tie Dye Cardigan| Dyed and Sewn by Me Romper | T.J. Maxx Sandals | River Island Necklace| Thrift Store

The last picture is a result of many attempts to get a 'glamorous in the air shot,' luckly my face isn't showing, haha!
EXAMS EXAMS EXAMS, this week I only have one exam then two the following week. I can't believe I am six weeks into the semester, where is time going (serious question). This is crunch time for me which means more time to procrastinate because I am overwhelmed but at the same time, be productive because I am under pressure..can anyone relate?
I made this tie dye kimono about two weeks ago, my first of many. I seriously love the comfort of this thing. I am going to add some fringe to the next ones I make. AHH, I JUST LOVE TIE DYE!
In an effect to improve on my sewing skills, I will be doing more projects (YAY) I hope to share a few on here as I haven't done a tutorial in a while. Hope everyone has a wonderful week ahead, stay positive and all will be well!
xx
KNOW THY SELF. BE TRUE TO THYSELF